Wednesday, June 24, 2020
12:00 - 1:00 pm ET
Due to the COVID-19 pandemic, most civil trials have been delayed until the courts can safely open to the public. Once courts open for trials, dockets will likely be backlogged with criminal and civil cases that were scheduled for trial to begin during the pendency of the stay-at-home order. It could be months before a litigant's civil case can be heard by a judge.
Join us for a complimentary webinar with former Ohio Supreme Court Justice Eve Lundberg Stratton, former Cuyahoga County Common Pleas Judge Jim McMonagle, and Vorys Partner Alycia Broz discussing efficient and economical ADR methods such as mediation and use of a retired judge to preside over your trial during and after the COVID-19 pandemic.
The presenters will discuss:
An often underutilized ADR method of the use of a private judge under Ohio Revised Code 2701.10;

Remote mediation services under Ohio's Uniform Mediation Act;

ADR tools and strategies; and

Why this is important right now.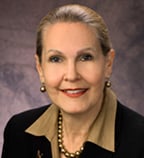 Eve Lundberg Stratton
Eve is of counsel in the Vorys Columbus office. Prior to joining Vorys, she served for 16 years as a justice on the Supreme Court of Ohio and for seven years as a trial judge in the Court of Common Pleas. She counsels clients on variety of practice areas, including appellate issues, litigation and health care. In addition, Eve handles mediations and arbitrations.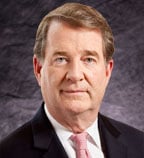 Jim McMonagle
Jim is of counsel in the Vorys Cleveland office and a member of the corporate and litigation practice groups. He has been involved with the mediation and arbitration of complex cases throughout the United States, including tort business, securities and employment litigation as well as unwinding and restructuring businesses as a result of unexpected market changes.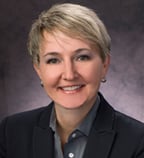 Alycia Broz
Alycia is a partner in the Vorys Columbus office and a member of the litigation practice group. Alycia represents companies and individuals in a wide variety of complex litigation matters. She has significant experience in antitrust, commercial, class action, employment, and civil rights litigation.
Questions? Please contact Mallory Monhemius.
For information on Vorys Coronavirus Task Force, click here.