HIT and eHealth after COVID-19 Legal and Policy Considerations
Wednesday, July 15, 2020
12:00 - 1:00 pm ET
The COVID-19 pandemic has highlighted the continued need and use of telemedicine and other health information technology (HIT) tools. Recent legislative efforts also indicate that the widespread use and reimbursement of telemedicine and HIT technology are here to stay.
During this complimentary webinar, members of the Vorys health care team will discuss the legal and policy considerations surrounding telemedicine, eHealth, and HIT in a post-COVID-19 world. We will also discuss the practical implications related to the implementation of these tools into health care practices. Finally we will discuss practical and ERISA-related considerations when providing telemedicine as a benefit pursuant to an employer-sponsored benefit plan.
The topics that will be covered:
Increased reliance on telehealth;

State and Federal regulations surrounding pain management and the prescribing of controlled substances via telemedicine;

Changes in Medicare, Medicaid, commercial insurance reimbursement;

FDA approval regarding remote monitoring;

Privacy and security issues regarding remote visits and information sharing with family members and caregivers;

Fraud and abuse concerns;

Vendor contracting issues for telehealth/ HIT vendors such as allocation of risk, privacy and security and uptime guarantees;

Practical considerations and issues surrounding a practitioner's ability to expand its capacity via telehealth;

Issues unique to specific health care sectors; and

Considerations for employers who wish to implement telemedicine as a covered benefit under the employer's benefit plan.
Our presenters: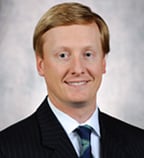 Liam is a partner in the Vorys Columbus office and a member of the health care group. His practice focuses on advising health care industry clients on legal, regulatory, and business issues impacting their operations.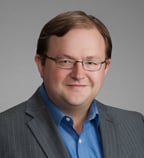 Jonathan Ishess
Jonathan is a partner in the Vorys Houston office and a member of the health care group. His practice focuses on HIPAA, EU privacy directives, managed care contracting, CMS and state insurance licensing, health information technology (HIT), health information exchanges and fraud and abuse issues, including Stark, Anti-kickback laws and the False Claims Act..

If you have questions, please contact Mallory Monhemius.