Wednesday, July 29
12:00 - 1:00 p.m. ET
In 1990 the Internal Revenue Service ruled that Microsoft misclassified certain workers as independent contractors. Following this ruling approximately 10,000 current and former contingent workers sued Microsoft for benefits, including the ability to participate in its lucrative stock-purchase plan. They also sued for the value of past benefits that Microsoft did not provide. In 2000, Microsoft agreed to pay $97 million to settle the class action. During the 20 years since that decision, contingent workers have filed many lawsuits in the past few years claiming that they have been wrongly denied benefits provided to permanent employees because companies have misclassified them.

Join Vorys attorneys Peggy Baron and Jacquie Abbott for a lively discussion of the benefit issues related to identifying employees and how employers can protect against misclassification. Learn about guidelines that federal and state governments use as well as the consequences of misclassification.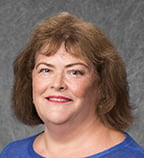 Jacquie Abbott
jmabbott@vorys.com
Jacquie is of counsel in the Vorys Houston office and a member of the labor and employment group. Her practice focuses on employee benefits and related compensation tax matters.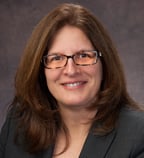 Peggy is of counsel in the Vorys Columbus office and a member of the labor and employment group. She focuses her practice on employee benefits and executive compensation.
Contact Kayla Allen with questions.