A complimentary webinar
Tuesday, May 5, 2020
12:00 - 1:00 pm ET
Vorys has been focusing its news and updates on COVID-19-related impacts for the past several weeks. In this rescheduled webinar, we will briefly provide you a COVID-19 update but also return to some important employment topics not related to the pandemic. Vorys Partner Chaz Billington will discuss newly passed state laws and recent decisions impacting employers across the country. Some of those topics will include:
Marijuana at work

Ban-the-Box and salary inquiry ban laws

Emerging litigation trends

COVID-19 updates
Of course, these topics are subject to change as the webinar nears. Thanks in advance for your flexibility.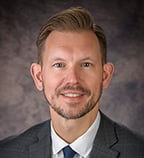 Chaz is a partner in the Vorys Cleveland office and a member of the labor and employment group. He has significant experience advising in-house legal counsel and HR leaders on a wide range of labor and employment matters, including: the Family and Medical Leave Act (FMLA); the Fair Labor Standards Act (FLSA); the Equal Employment Opportunity Commission (EEOC); collective bargaining, labor relations issues and the National Labor Relations Board (NLRB); drafting and implementing employee handbooks; providing management and employee trainings; and assisting with HR related issues associated with both mergers and acquisitions.
If you previously registered for this webinar before it was rescheduled, there is no need to re-register. If you have any questions, please contact Mallory Monhemius.