The marked increase in unionization efforts nationally is obvious; but solutions that will address the cause, rather than the effects, of such unionization efforts are less clear. For decades, employees have turned to labor unions when they feel their company is not listening to their collective demands. Employees now have a renewed interest in communicating with labor unions to act on their behalf when they do not get what they want. For their part, unions are focusing organizational efforts on industries that have not traditionally been unionized.
In this session, Dan Clark and Michael Shoenfelt will address the proactive measures companies can take now to address potential unionization. These will focus on organic ways companies can stay close to their employees and how to identify warning signs. We'll also address crucial legal steps if union organizing commences. This webinar will provide an overview of the following:
The importance of proactive behavior and flexibility in employee relations, including on matters such salary, benefits, and scheduling

Ways management have facilitated successful campaigns to ensure employees know management is listening, they have management's respect and their concerns are being addressed

Effective and legally compliant ways to best navigate a unionization campaign
Credit for Ohio Continuing Legal Education is currently pending.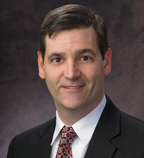 Dan Clark
Vorys
Partner
Dan is a partner in the Vorys Columbus office and a member of the labor and employment group. He has significant experience with ERISA litigation, employment discrimination cases, wage and hour class actions and collective actions, collective bargaining, and traditional labor disputes.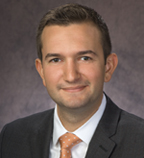 Michael Shoenfelt
Vorys
Partner
Michael is a partner in the Vorys Columbus office and a member of the labor and employment group. He has experience litigating and counseling clients on employment discrimination, retaliation, wrongful discharge, wage and hour, and accommodation issues.